Double or Nothing Reeds is having its first OPEN HOUSE event at our shop in Mt. Washington on October 25, 2014! We are thrilled to be joined by Master Oboe Repairman, Brian Seaton from North American Oboe House!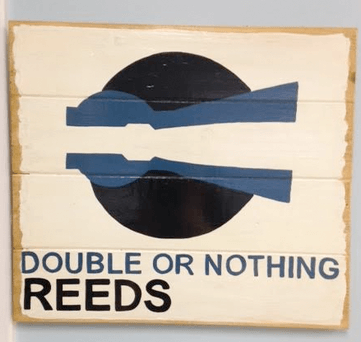 Brian Seaton will be taking appointments for basic instrument adjustments, so make plans to come to our shop to try our new and consignment instruments, browse our selection of cane and tools, and have your instrument feel like new again!

Brian Seaton will teach a class on basic instrument adjustment for students at the Cincinnati College-Conservatory of Music from 1:00-2:30 and will begin taking appointments for adjustments at 3:00 pm.
Book an appointment with Brian using the form on our DNR Open House Event Page! Provide your preferred time frame, and we will get back to you with your appointment time. A 20 minute appointment with Brian is $20. Please bring a cash or check to your appointment.

Have you ever wanted to select your own gouged cane or tube cane instead of having a bag mailed to you? Our shop will be open to the public from 2:30 to 5:00 pm for browsing our selection of cane and tools and for trying instruments. We have a wide selection of new and used instruments as well as cane, tools, accessories, and consignment items!



Double or Nothing Reeds LLC is located inside Music Makers in Cincinnati. The Music Makers address is:

6131 Campus Lane
Cincinnati, OH 45230